V ARRR Pirate Escape
A social virtual reality game with lots of airborne action.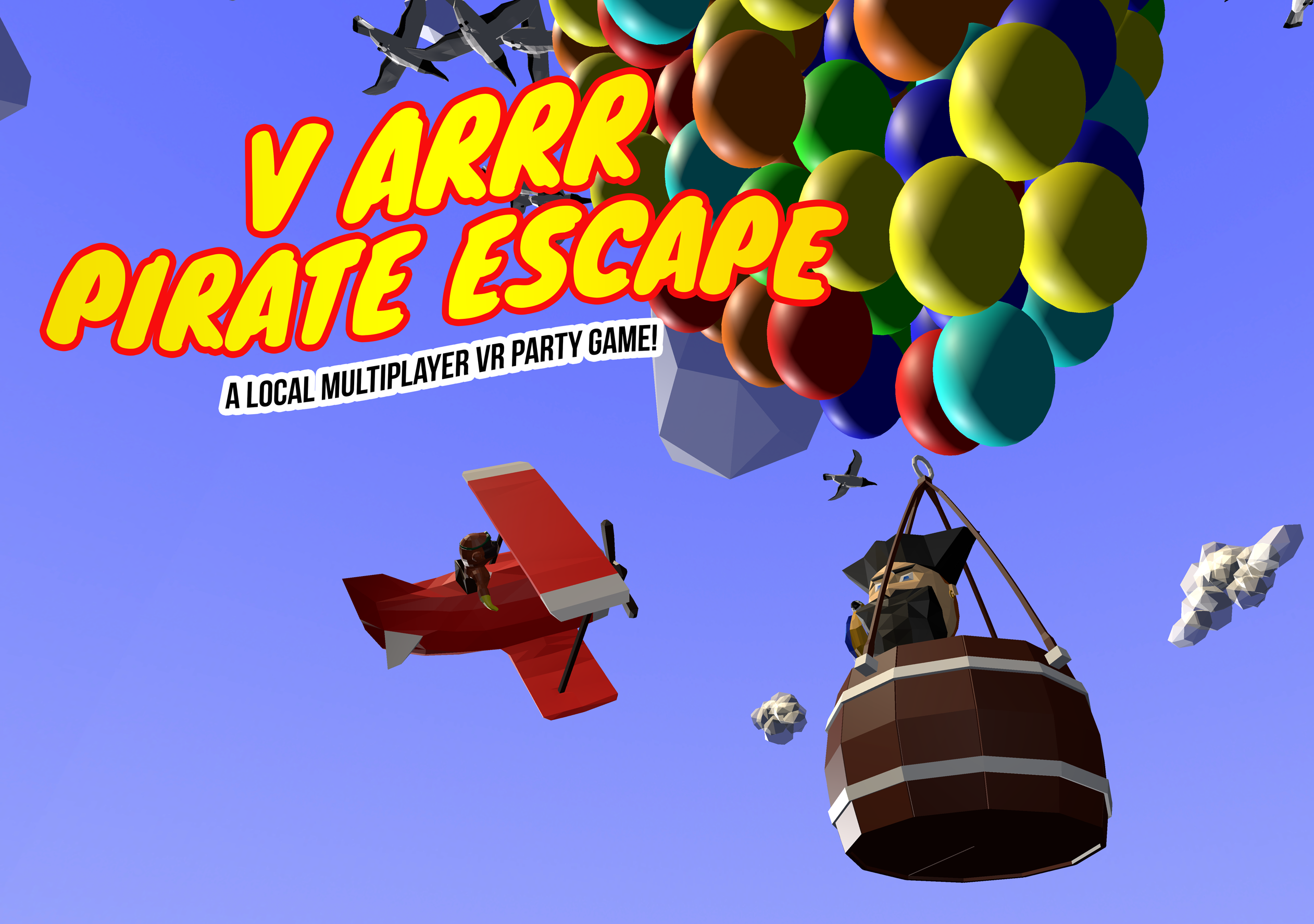 Role

Lead programmer & game designer
Date

Fall 2016 - Spring 2017
Collaborators

Sofie Grønlund & Rune Weise Kofoed
Category

Digital game, VR, Local Multiplayer

V ARRR Pirate Escape is an assymetric local multiplayer VR party game for 3-5 players. The prototype is made as part of my master's thesis and is used to investigate the novel research area of the social aspects of virtual reality games. With the game we have investigated how social play and virtual reality can be merged, and what challenges game designers must be aware of when creating local multiplayer games for VR. The full thesis can be found here.

Gameplay
One player (in VR) is a pirate in the midst of a bold escape in a balloon ship - armed only with a slingshot. Each with their own airplane, the other players must cooperate to pop all the balloons keeping the balloon ship in the air - ultimately making the pirate plunge all the way to the ground - before the pirate reaches the other pirates high up in the sky.

If an airplane gets shot by the pirate, it gets fixated it in the air and another player must pop the balloon to free the airplane. If all airplanes are stuck, the pirate will escape with the treasure.


Gameplay from an early alpha demo.
VR Pirate Escape was developed as part of my Master Thesis at the IT-university of Copenhagen.